Personal Training & Sports Injury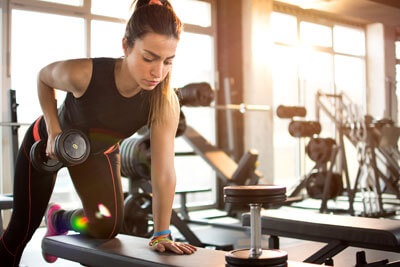 Everyone from high-performing athletes to those in the Excelsior community who want stronger, healthier bodies benefit from the personal training and sports injury services at Knewtson Health Group. We simplify the process of exercise by teaching you about how your body works and proper movements to prevent injury.
How Does it Help?
Athlete's Edge is our personal training and sports performance program that builds better athletes and healthier people in the Excelsior community. We go beyond exercising to teach you about your body and how it moves. We were inspired to start the program through the experiences of our own patients. Many times, we see people who suffer from muscle, bone, and joint dysfunctions that can take weeks, months, or even years to overcome. We work with people who live with the long-term effects of injuries that do not heal properly and eventually diminish quality of life.
Strength. Function. Performance.
The premise of our Athlete's Edge program for the Excelsior community is to stabilize the dynamic body using a joint-by-joint approach. This makes our program far more effective than what is available elsewhere in the community. Our approach also makes personal training more accessible and approachable for people who normally avoid gyms or working out at home. We teach you how to control your body mass efficiently before you load it with weight training.
The process of learning how to use and move your body mass alone is why our program is ideal for people who have lost mobility or have frequent falls because you begin to correct movement patterns and improve endurance.
Who Can Benefit?
Athlete's Edge is ideal for youth, college, or recreational athletes of all ages. For those looking to improve health and wellness through personalized personal training, Knewtson Health Group also offers individual and group exercise programs with certified personal trainers. Our team will use your goals to create a full-body workout routine that uses a combination of functional training, body composition analysis, gait analysis, cardiovascular, and strength training in our on-site gym.
In addition to Athlete's Edge, we also offer:
Personal Training
Boot Camp
Run Club
Golf Instruction
Functional Training
Learn More About Personal Training & Sports Injury
To learn more about our unique and diverse personal training, sports performance, and sports injury services, call Knewtson Health Group today at (952) 470-8555. We will schedule an appointment at a time that is convenient for you.
CONTACT US »

Personal Training & Sports Injury Care Excelsior, Shorewood, Lake Minnetonka MN (952) 470-8555