Meet Mary Ellen Z.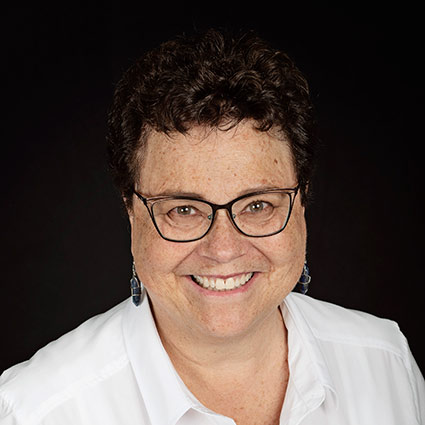 Mary Ellen is a Licensed Massage Therapist specializing in Energy Healing. She trained in conventional massage techniques at The Flint School of Therapeutic Massage in Flint, MI. Her study of tai chi and qi gong for 15 years led her to extend her studies into Quantum Touch Therapy and Polarity Therapy, two different energy modalities.
As an experienced energy healer, Mary Ellen is highly intuitive and works with you and your body to bring about pain relief, relaxation and calm. She has a particular affinity for healing foot issues and head and neck issues.
Experiencing Energy Healing
Mary Ellen's interest in this type of healing deepened after receiving a massage from a therapist who used energy healing techniques. Impressed by the incredible effects it had on her body, she decided to become ceritified in Quantum Touch.
She is also certified in polarity, a modality she says "takes Quantum Touch and expands the scope." Her clients often report feeling less pain and experiencing an improved sense of well-being after their sessions.
One of her favorite examples of the power of energy healing was helping a friend with arthritic cysts on her feet for 30 years. Doctors told her they would have to wipe out her immune system to get rid of them, which she declined. However, after three sessions with Mary Ellen, the cysts began to melt away, and they have never returned.
How It Works
Energy healing utilizes the electrical signals that connect the brain to the rest of the body. Any trauma, whether physical, emotional, or spiritual, can impede the free flow of those electrical impulses, slowing the frequency, which causes pain and sluggishness. Mary Ellen helps raise the frequency of the clients' bodies where the healthy flow of energy is blocked. The goal is to help the body eliminate blockage and allow the body's energy to flow freely and heal.
Her Practice Today
After witnessing the benefits of energy healing, Mary Ellen pursued a career in this field while in Michigan. She is happy to be in Minnesota, working with clients who want to be involved in their own healing process.
As a holistic healer, Mary Ellen believes in treating the whole person, rather than just a specific ailment. Her passion for what she does helps people break free from trauma loops and self-deprecating thoughts. She envisions this method of healing becoming more important in the future, as people recognize its benefits and work towards proactive healing.
Mary Ellen shares the importance of breathing, posture, and body mechanics to her clients. She encourages them to listen to their bodies and take an active role in their healing process.
She believes healing is a personal journey, and is here to guide and assist people on their journey towards a more balanced and healthy life.
Make an Appointment
You deserve to live a vibrant, healthy life. Contact our friendly team today to schedule your energy healing and massage appointment!
CONTACT US TODAY »

Energy Healing Knewtson Health Group | (952) 470-8555