Nutrition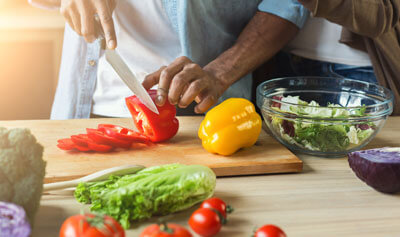 Nutrition is a key part of being healthy and living a better life, but many people in the Excelsior community are uncertain about how to ensure that they give their bodies the micronutrients, vitamins, and minerals that are essential. One of the challenges is that nutrition is a very broad subject that involves everything from how food is grown and processed to how beneficial each type of food is to your body. At Knewtson Health Group, we simplify the process of eating healthier so you feel empowered to make better choices.
How Does it Help?
By learning about the needs of your body from all perspectives, you understand what is necessary to feel your best and live a better life. Our team of nutritional counselors helps you feel less overwhelmed so you can focus on eating the right foods and adding appropriate supplements based on the needs of your body.
Nutritional counseling entails many different aspects that are best started with a review of your goals, wants, and needs. Rather than be prescriptive in our approach, we listen carefully to what you describe, including your challenges, apprehensions, and feelings about food. We ask in-depth questions about your health, diet, medical and family history, and lifestyle. We may recommend lab testing, such as blood, urine, or saliva tests, to learn what your body needs.
Some people want a comprehensive approach to nutrition including both diet and supplements and others want a simple natural fix to a singular problem. At Knewtson Health Group, we discuss your goals and what you want to accomplish and design a program that best fits your needs. Our approach to nutritional counseling is why we are known as a positive and empowering resource in the Excelsior community.
Nutrition for a Better Life
Getting the right nutrition that is specifically geared to meet your daily needs not only helps you feel better but also improves your performance and helps you live a better life. To learn more about our nutrition services, call Knewtson Health Group at (952) 470-8555 to schedule an appointment.
CONTACT US »

Nutrition Counseling Excelsior, Shorewood, Lake Minnetonka MN (952) 470-8555