Acupuncture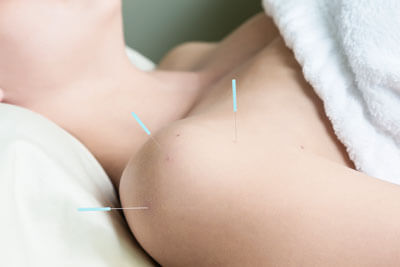 Pain and disease develop when the body is out of balance having lost a normal homeostasis. For more than four millennia, traditional Chinese medicine doctors have used philosophies and theories to develop treatment protocols for a wide variety of aches, pains, and conditions. At Knewtson Health Group, we offer acupuncture therapies for the Excelsior community as part of a broader plan of care, as well as a standalone service.
How Does it Help?
Acupuncture helps to treat imbalances in your body by inserting thin, sterile, disposable needles at specific points of your body. Because the points used for acupuncture are near nerves, the treatment helps to stimulate your nervous system. This triggers the release of chemicals from your brain, muscles, and spinal cord, and those chemicals help your body heal naturally. The positive health effects of acupuncture are well-documented and known to stem from the changes in hormones, neurotransmitters, and biochemicals in the body.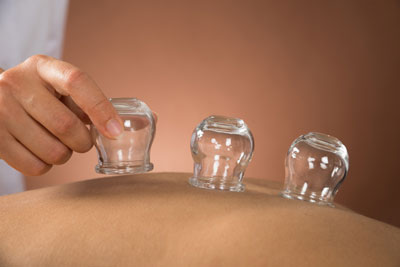 Cupping
Cupping is another option for our patients suffering from muscle tension and spasms, limited range of motion of the neck, back, and extremities, and chronic knots and trigger points. By releasing tight and overworked muscles, it can improve athletic performance and reduce pain. Cupping can also be used as part of your acupuncture treatment for certain conditions and symptoms.
Few people in the Excelsior community receive acupuncture treatments, so you may not know what to expect. The needles are much smaller than what is used for immunizations and other medical procedures. Most people barely notice the insertion of the needle. Instead, they feel a reduction in stress and pain, as well as improved mobility and function after just one or two treatments. Typically, treatments last 20 to 60 minutes and can include needle insertion into the arms, legs, torso, back, head, and ears.
1st Visit: $120
30 minutes: $70
45 minutes: $90
60 minutes: $120
90 minutes: $140

No. Generally, acupuncture is comfortable and relaxing, leaving patients feeling rejuvenated.
What is cupping?

Cupping is another technique that is used in traditional medicine. Special cups are placed on your skin, and suction is applied. It helps with inflammation, pain, and other symptoms, as well as boosts blood flow and helps you relax. Cupping can be performed for therapeutic or relaxation purposes.
Learn More About Acupuncture
Our team at Knewtson Health Group uses acupuncture and cupping to treat pain conditions, internal symptoms, and even sleep, digestive, and mood symptoms. To learn about our acupuncture services, call us today at (952) 470-8555 to schedule your appointment.
CONTACT US »

Acupuncture Excelsior, Shorewood, Lake Minnetonka MN (952) 470-8555