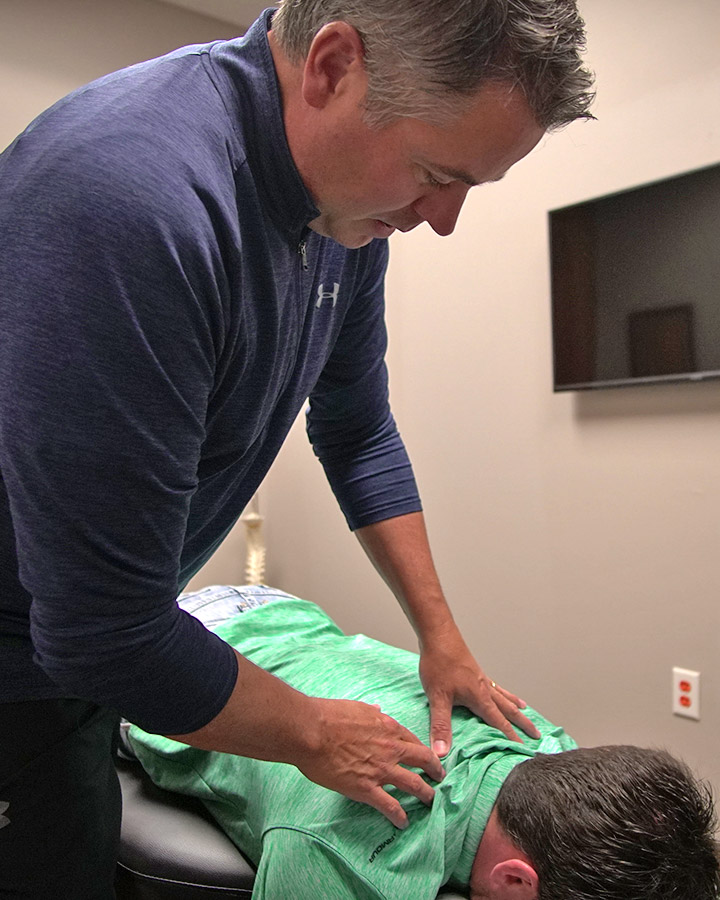 More Than an Excelsior Chiropractor Practice: We are Integrated Whole-Body Healthcare
Healthcare today typically means having appointments at different practices just to feel better. At Knewtson Health Group, our focus is integrative, whole-body health and wellness. That's why we offer not only a detailed and comprehensive chiropractic exam and treatment, but also additional health specialties in our clinic.
State-of-the-art physical therapy department
Team of medical massage therapists
Ancient art of acupuncture
Nutrition counseling
Physical fitness and training
Athletic enhancement
Foot scans, gait issues and custom orthotics
How We Can Help You
We are more than an Excelsior chiropractic practice. Our team works together to create a personalized treatment plan that targets all of your health concerns. We work with patients of all ages, including babies, children, teenagers, adults, and seniors. We also specialize in treatments for pregnant women and athletes.